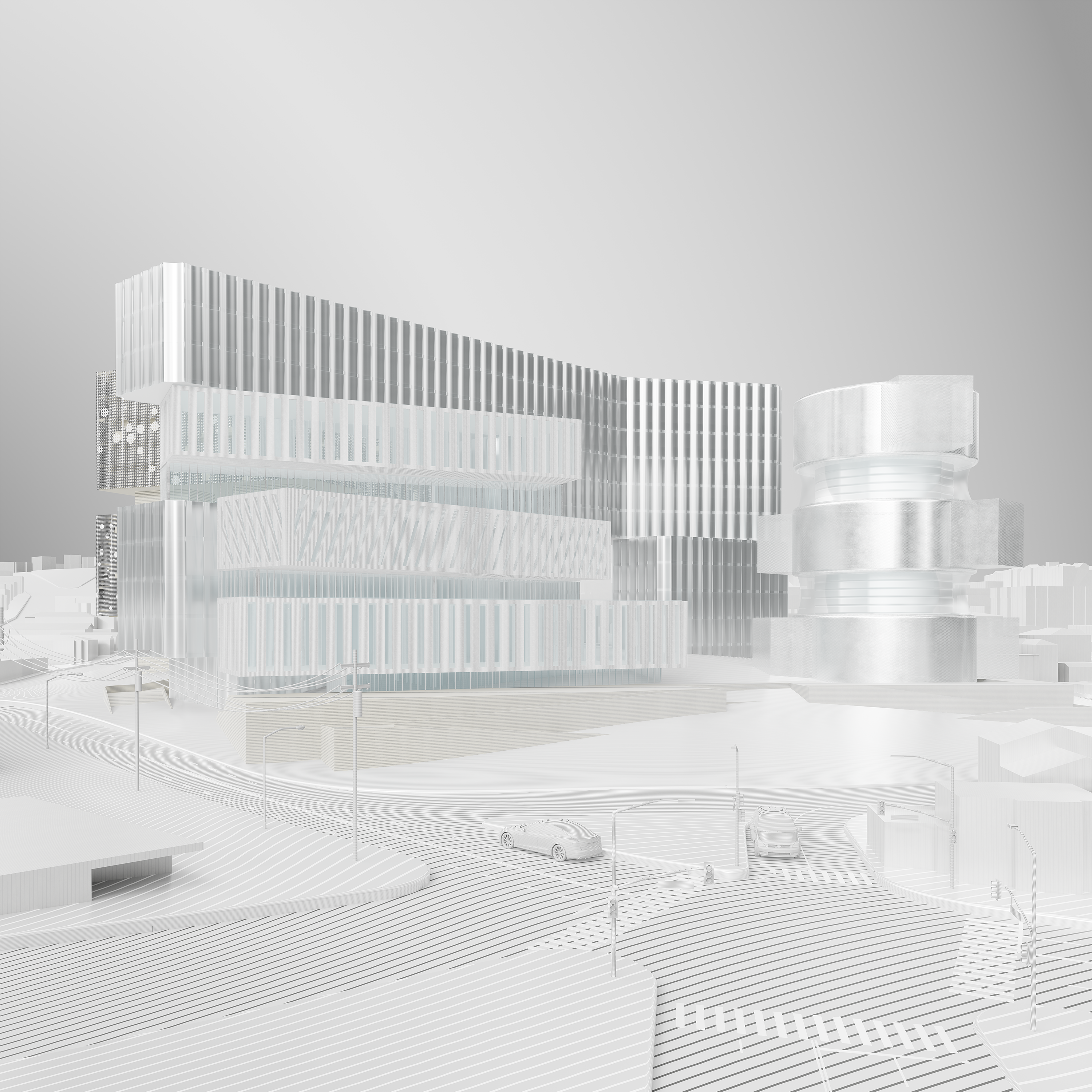 Scenographic View around Sunset Boulevard



AMONG OTHER THINGS
Los Angeles Archipelagos
Los Angeles, California
Type: Mixed-Use, Urban Planning
Thesis Advisor: Peter Testa



An architecture in the company of other things is loose, local, and informal in it's arrangement. This thesis looks at what an architecture of accumulated objects could mean, through juxtaposition and proximity as opposed to a universal ordering system. As Los Angeles moves to densify, the creation of a new type of urban enclave presents a de-centered, diverse, open, and climate responsive alternative as a new urban form.





The thesis project, situated on the eastern end of Sunset Boulevard, responds to changing urban ecologies by offering a multi-scalar contextualism of unlike things. A densely packed + loosely arranged collection of buildings (programs, and landscape) argues for loose equivalence, in order to produce new forms of sociability through new relations between strategy and space.






Scenographic View from Sunset Boulevard


This thesis project can be told through two LA Stories, one that takes place On Sunset and Around Sunset. On sunset: identifies the local position of this architectural strategy in the geomorphology of Los Angeles, in an area set in-between multiple neighboring structures. Around Sunset: recognizes the urban arrangement in the context of the larger city, a strategy that could be realized anywhere but is particular to here. While the site is geographically isolated, this urban anomaly offers a laboratory to explore alternative urban and architectural form.



interior views

The site is located on Sunset Blvd in Los Angeles CA, which is the location of the former Metropolitan Water District headquarters designed by William Pereira, and belongs to the area of Elysian Park, Los Angeles' last remaining hill not to be razed by development. What surrounds the proposed mixed-use development are the subset of leftover conditions, institutional relics, and back-end retail that are the residual symptoms of zoning regulations. This strange mix of buildings comes as no surprise - because The city is itself an assemblage of nothing in particular. By understanding the value of the pre-existing and the new as both equally relevant qualities, the creation of a new type of urban enclave will respond to different ecologies and economies by challenging the self-enclosed nature of such enclaves.



site plan

What remains of the Perreria building today is the constructed isolation of a proto-modernist schematic form, imposed on a sloped site without a perimeter. The building complex in it's current condition is a casualty of policy, changes in ownership, and the failure of a building due to it's details. Removing the extensively damaged and vacant Pereira buildings on the campus will open up more possibilities for the site; if they remained the existing fabric would limit developmental strategies.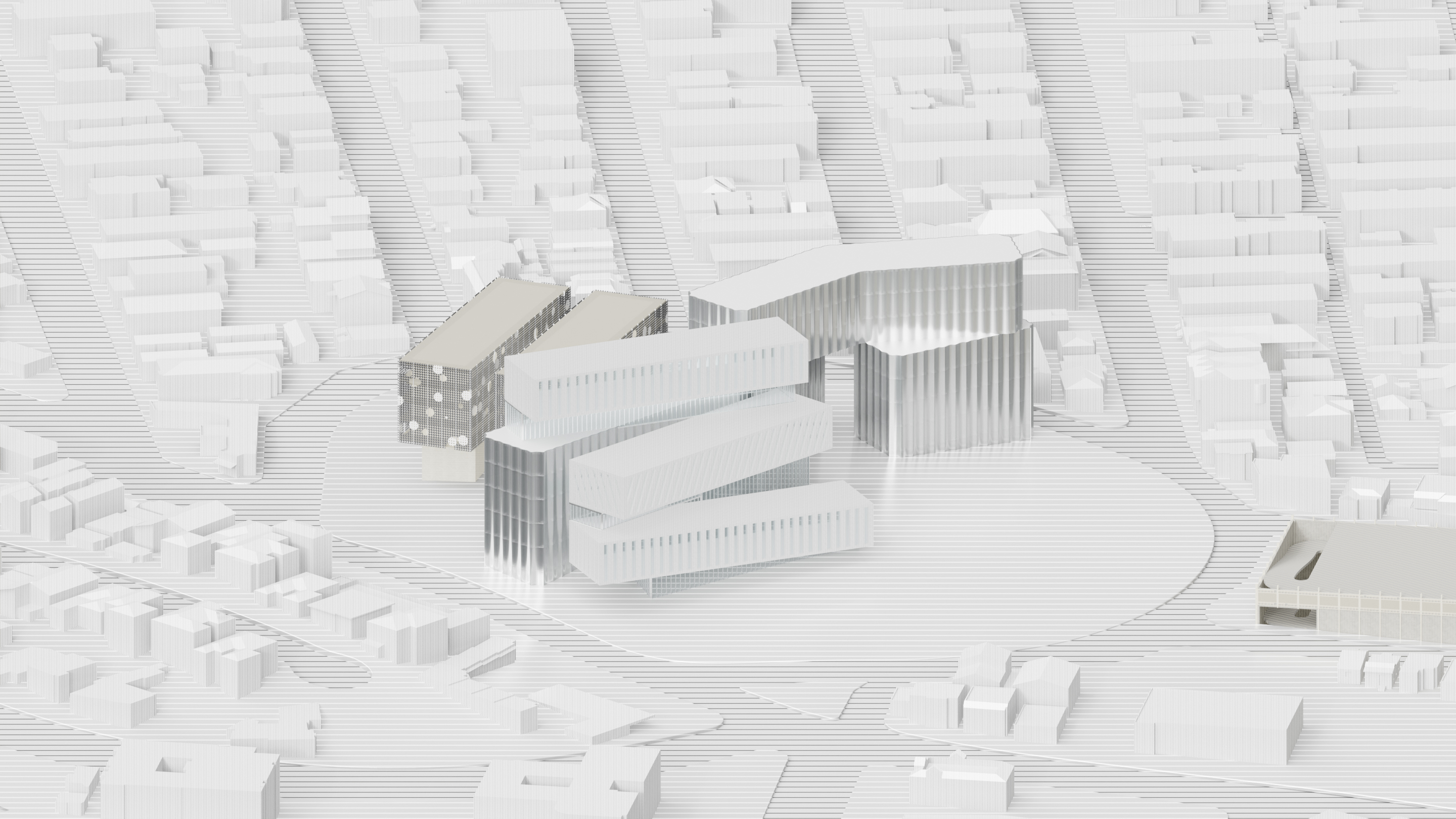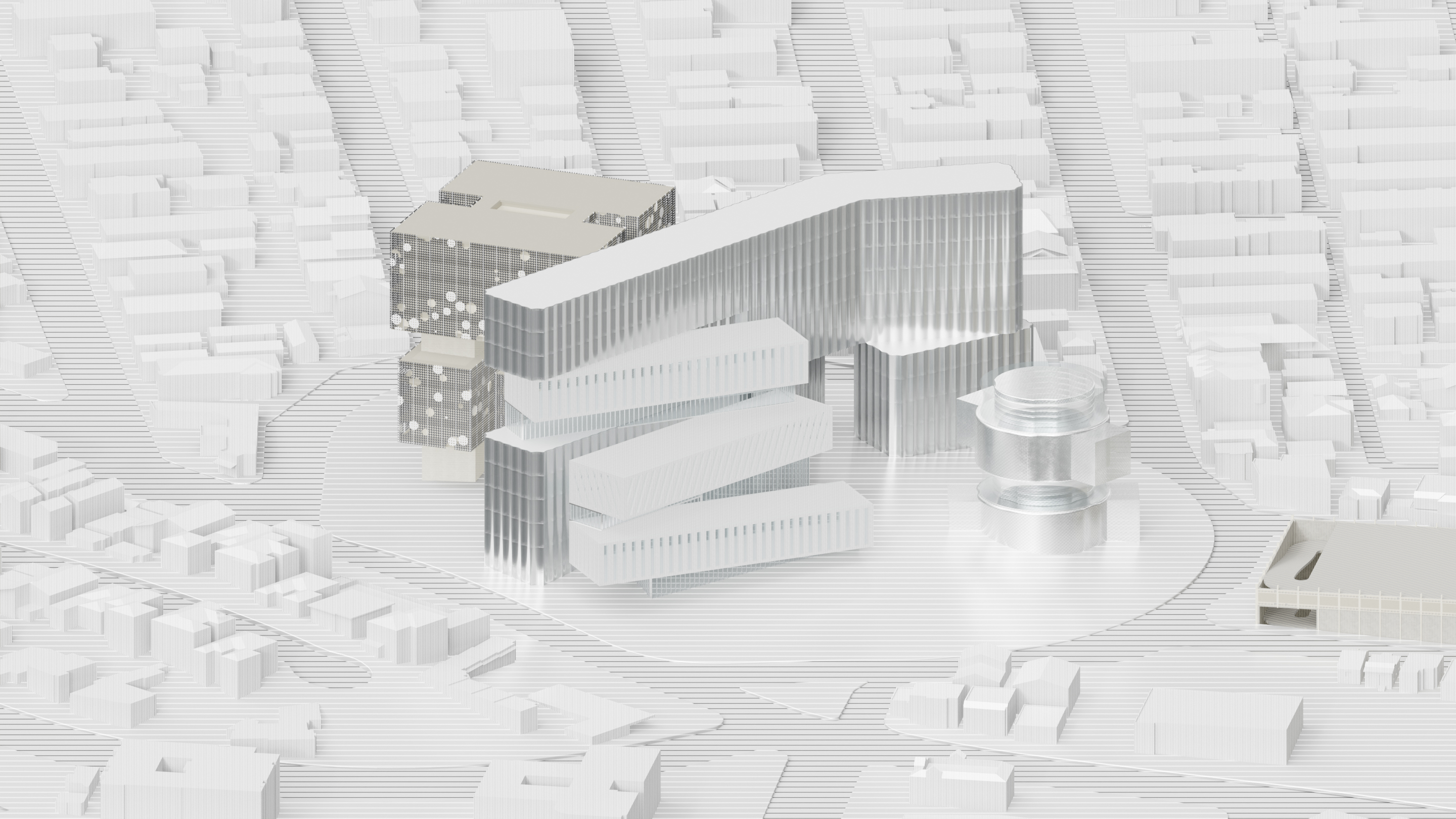 model sequence


I initially explored this idea of the urban enclave through studies of differentially scaled, or separately legible elements, which are both densely packed and loosely arranged. Each massing alternates in orientation, scaling, programming, and materiality. I was able to open up the site by considering multiple orientations, views, airflow, visual and physical access.


model sequence



The project responds to multiple scales of the city through both local and global arrangements. This thesis aims to produce an extended vocabulary of typology by understanding architecture as a set of fundamental forms, that are able to be re-arranged, and playfully organized.


model photos


The form of a building can always be otherwise, but it is through organizational principles new relational strategies and mixed typologies emerge from.



model photos